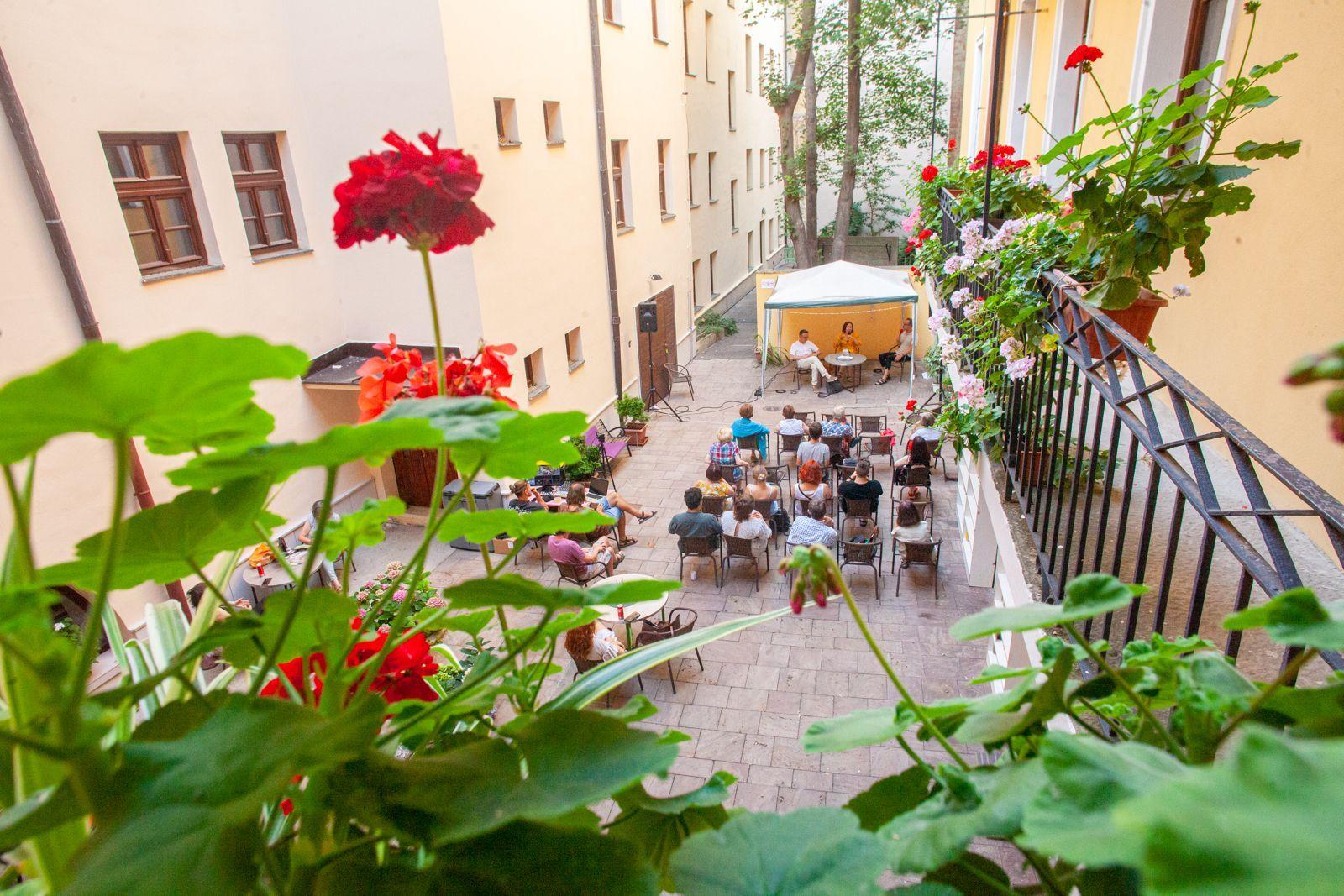 Summer Reading Room Klariská
Description
The courtyard at Klariská 16 serves as summer reading room during summer of 2022. It supplements Summer Reading Room U červeného raka, which couldn't be open this year due to reconstruction.
From May to September, the Reading Room provides you with magazines and daily newspapers, access to the internet and the library's e-sources. You can also borrow a tablet or a reader here. You can use the services even without library registration.
The Reading Room offers many cultural and community events, which you can attend during the whole summer.
Contacts and opening hours
Where to find us
Address
Klariská 16
Public transport
tram no. 9 – Kapucínska, Poštová stops buses no. 31, 39, 80, 83, 84, 93, 94 – Zochova stop
Barrier-free access
Yes
Contact Us
Summer Reading Room Klariská
Subscribe to our Newsletter