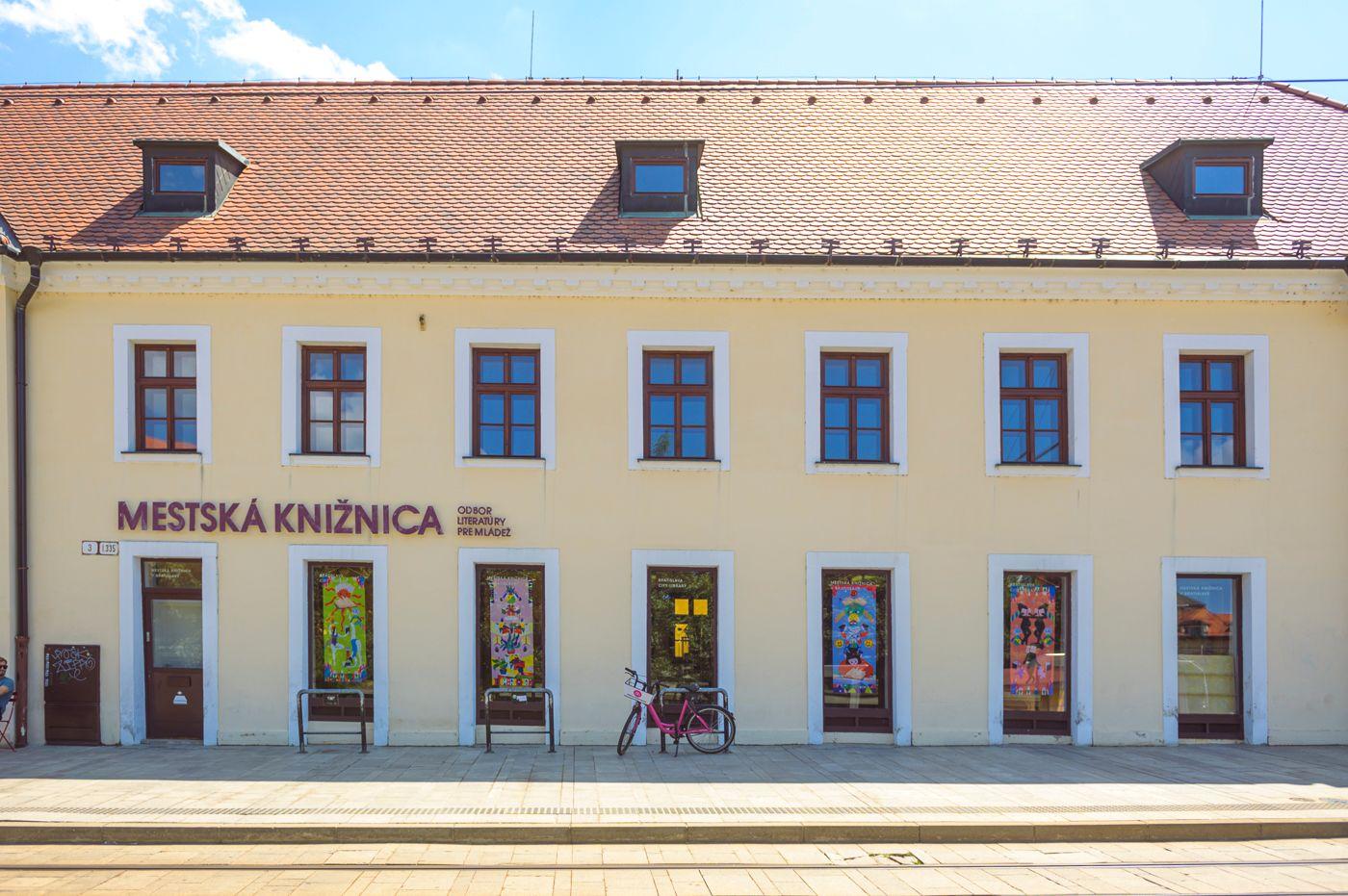 Description
Under one roof you can find here books for children and teens, specialized music and art literature, and a gallery.
Section of Children's and Youth Literature
This section is for enthusiastic but also beginner readers under the age of 18. You can find here popular novels, required reading for school, board books, nonfiction literature, foreign language books, and comic books. You can also use a wide selection of board games. The section's offer is focused on the interests of children and teens, but can be visited by adults, too.
For everyone under the age of 15, registration at the library is free of charge.
You can also attend regular free events or excursions for schools and school clubs. And for all those with creative ideas, there is a multifunctional room equipped with film, and theater technology.
Find us on Facebook Deti a mládež v Mestskej knižnici v Bratislave ↗.
Department of Music and Art Literature
The department focuses on music, fine arts, literary science, architecture, design, fashion, film and theater. You can also choose from a variety of music material and professional music, art and literary magazines. The estate of the city archivist Ján Nepomuk Batka is also located here.
You can enjoy music in the form of vinyl records and CDs, which are available for listening in the Music Studio on the first floor. The studio also gives you the opportunity to play musical instruments – electric piano and guitar.
Artotéka Gallery
In the Artotéka Gallery on the second floor, we regularly present exhibitions of mostly young authors. You can always visit the gallery during the opening hours of the library.
Discover contemporary art at the library's gallery. We regularly prepare for you exhibitions that, in the concept of Diana Čižmárová, focus mainly on classical graphic techniques and their current interpretations.
Artotéka Gallery has been providing a space for emerging as well as established authors since 1991. Every year, it also participates in the Month of Photography event.
In addition to exhibitions, you can also visit the events of the accompanying program and other cultural and educational events.
Contacts and opening hours
Where to find us
Address
Kapucínska 1 - 3
Public transport
tram no. 9 – Kapucínska, Poštová stops buses no. 31, 39, 80, 83, 84, 93, 94 – Zochova stop
Contact Us
Section of Children's and Youth Literature
Department of Music and Art Literature
Subscribe to our Newsletter